Syros-the hidden gem of Cyclades.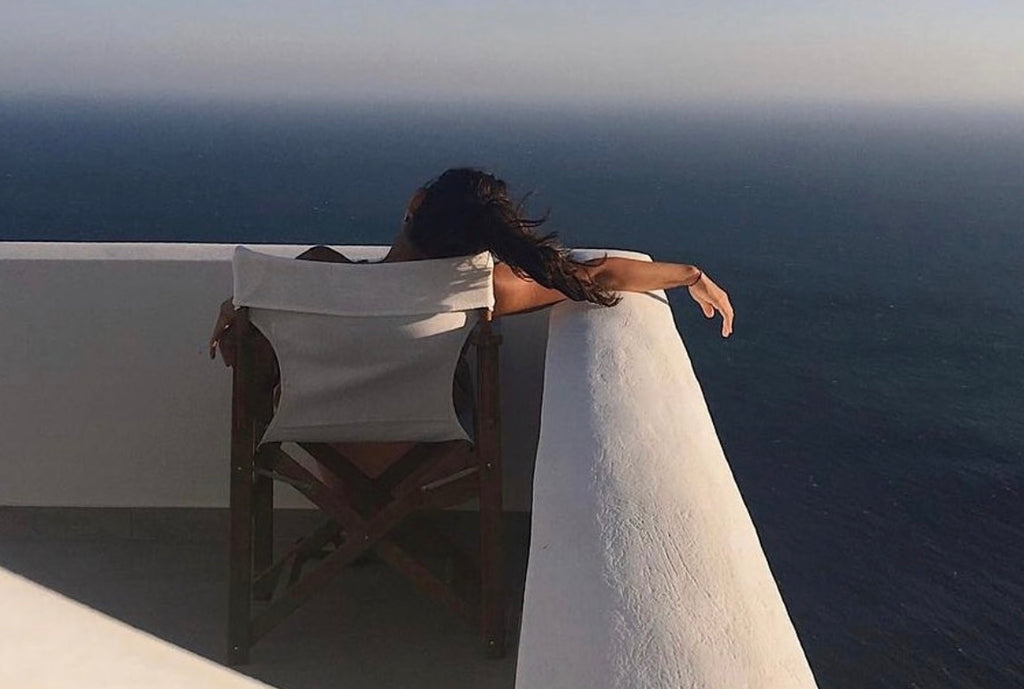 Posted on
May 06, 2022
achilleas petris
This blog post is all about an Aegean Island that you haven't heard of...and I want to change that.
First things first, click on this playlist and let it play in the background...
They say it's impossible to go to Greece or to plan a visit without hearing about Santorini, Mykonos, Paros, or Milos - and I can agree with that. But not that many people have heard of Syros, the capital of this group of islands. 
Syros? Tell me more, I hear you say!
Known as 'Lady of the Cyclades' (η "αρχόντισσα" των Κυκλάδων)  this island embodies the authentic Greek island lifestyle. So what is it about this Island that makes it so special and why does it end up having a place in the heart of anyone that gets to visit it?
Well, everything. From the time one enters its port to when stepping onto its deep blue seas. The charm of this island is unmatched. Back in the 19th century, Syros was one of the most important ports in the Mediterranean, leaving a lasting legacy behind.
As I said it all begins once the ferry makes its way into the port…
Syros reveals its colourful neoclassical houses surrounding the Ermoupoli hill, awash with the Aegean sun. From the moment you enter the Island, you see how it has a unique combination of architecture, history, and culture all of which is influenced by its rulers from the past and its people of today. 
OK, you have now arrived in Syros, and now what? The answer is simple:
Swim, Eat, Walk, Repeat.
In between, find yourself being lost in Ermoupoli and Ano Syros. Let's start with Ermoupoli..the capital of the island that feels like an open-air museum...
The city was named after Hermes, the god of merchants and messengers and it has a population of almost 14,000, giving it a year-round vibrancy. 
Start your sightseeing with a visit to the impressive Town Hall in Miaouli Square, inspired by Ernest Ziller and the palaces of Troy, then get inside the Apollon Theater which is a miniature of Scala di Milano,  as you make your way out stroll by the mansions in the charming area of Vaporia, and cool off in the little beach of "asteria" with its crystal clear waters and sunbath along with the locals that are always there taking it slow…
The small town of Hermoupolis is much more than a beautiful island capital, and yes it truly feels like an open-air museum that is worth exploring from side to side.
There's of course much more to do on this island…let's talk about Ano Syros which is translated as Upper Syros, It was built like a fortress in the 13th century, and is now the Roman Catholic quarter of the island.
Wander and get lost through it's steep and narrow ( barely wide enough for two people ) alleys, walk all around to marvel at all the charming little homes with their balconies, and probably find yourself having a conversation in half greek half English with a yaya that is sitting and watching the world go by.
On your way there you should visit Agios Giorgios which is located at the top of the hill and which has a really impressive interior, from there you can have some of the most stunning and panoramic views of the Island and its port as well as a refreshing breeze to cool you down after a long day in the sun, and I would suggest grabbing a drink in the bar nearby and live life with "il dolce far niente" as Italians say…
While being in Ano Syros, chances are, you are going to hear some bouzouki tunes of Markos Vamvakaris (who was born there) playing from a little speaker in one small shop, a restaurant or in a square nearby… Markos Vamvakaris was one of the country's finest when it comes to rebetiko music and the locals and visitors always reminisce about him while sipping their drink and listening to his "pena (πένα-plectrum)"…
Last but not least, while in Syros, do yourself a favor and try "loukoumi" which is made with only 3 ingredients, – water, sugar and starch. Syros loukoumi is worldwide famous and it still gets made the traditional way. A greek coffee and a loukoumi on the side is a match made of heaven (any greek yaya will agree with me on this one).
Well...If you are still searching for the Greek Island that you can visit all year long and it is full of ambiance, culture, and historic heritage, then this Island is for you, and it's just a short ferry away from Piraeus…See you there! (Τα λέμε εκει!)