Your Guide on Greek Island Hopping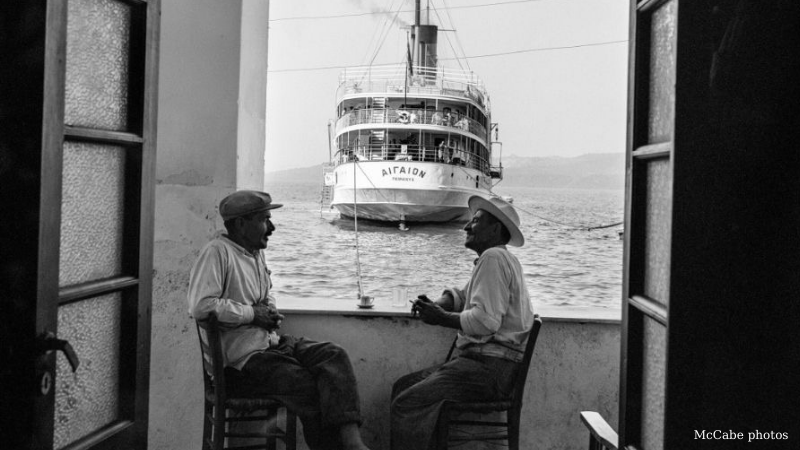 Posted on
May 26, 2022
achilleas petris
OK, you have now made the decision, this summer you are coming to Greece and you want to explore as much of it as possible.
You are searching on the internet for good deals on hotels and Airbnb but there's one thing that is missing from the equation, how to get from island to island as smoothly as possible. Especially, it can be difficult to find and book tickets to Greek Islands which are not served by international airports (the majority of them, to say the least!).
I'm here to make your life a little bit easier.
This blog will cover how to research and book ferries from one island to another as well as flights if you desire to travel between the Greek islands together with how to get there if you are traveling from the capital. (Athens)
For islands without international airports, the usual way to get there is to use Greek airlines or Greek ferry companies. These national airlines operate flights that connect islands to the mainland. There are also several ferry companies operating routes from these islands to the mainland and between the islands themselves, usually within the boundaries of each island group. (Cyclades, Ionian Sea etc.)
Of course, for Greece's well-known Islands like Santorini, Corfu, Mykonos, Rhodes, and Crete there are direct connections with many airports abroad but that is not the case with the less known Islands that are probably the hidden gems that you want to travel to anyway.
The Greek airlines that have flights between Greek Islands are Aegean Airlines & Sky Express but during summer you will find European airlines like Volotea, Easyjet, and Ryanair operating these flights between Athens (and not only)  and the Islands as well.
So how do you go about that flight search? The answer is simple, you can use one of the flight search engines like Skyscanner (which is the one I use the most)  which is a tool to find flight schedules and compare prices from all the airlines available.
While this is not always the case, you will be most likely flying to the islands from Athens. Athens has only one airport. The airline serves both national and international routes, which is convenient, especially if you are flying in from abroad on the same day and you can simply add the name of the Island as the destination to find flights for it. You can also use it to book flights directly (within the website) or head to the airline's website to do so. 
Now for the Islands that don't have an airport the only way to go is by a ferry…not a bad option if you ask me. (A sailboat would be even better, to be honest, but the Aegean isn't often that tranquil for smooth sailing..)
If you are visiting Greece from abroad with the intent of catching a boat, chances are that you will be traveling through Athens. Searching for ferries from Piraeus port (The main port near Athens Airport) for your Island hopping search is an easy job, you can use one of the Greek-operated websites Ferryscanner.com and Viva.gr, the first one is the one I'm using most since I find it way more user friendly.
Having said that I have to let you know that Piraeus is not the only main port near Athens, There are 3 ports within the greater metropolitan area of Athens, all operating boat services to the Cyclades, the Dodecanese and Crete: Piraeus, Rafina and Lavrio. 
When looking for ferry tickets, you can usually type Athens and get options for all three ports (if applicable) but keep in mind that might not be the case always as some websites do require that you input the actual name of the port...
Well....tickets are booked and the day has finally come...Now that you are on the boat…it's easy to blend in with the locals. Get up on deck, with an iced coffee (freddo espresso) in hand, everyone will be gazing at the deep blue sea and feeling the salty breeze! Honestly, the boat journey is truly a Greek summer experience which you shouldn't miss. Additionally, being at sea helps you switch off and enter the holiday mood way better than in-flight entertainment ever could.
Despite its small size, Greece has a distinguished naval heritage. Several of the companies operating routes to the islands have been around for decades, and their fleets include catamarans (fastest), ferry boats (cheapest) and hydrofoils (for short trips). In a nutshell, passenger boats in Greece are safe, modern, comfortable and, overall, pleasant to travel with.
Whatever you choose for your journey, please remember to put your phone away and just take in the breathtaking scenery...
 "You know what the three most exciting sounds in the world are? Anchor chains, plane motors & train whistles" -George Bailey
Tip for booking ferries:
Upon finding a convenient route and timing, I will look into the boat's intermediate stops and its next port of call. Thus, I get an idea of which islands I can easily visit during the same trip!
PS: Feel free to contact me here (achilleas@gratsi.com) with any of your mediterranean questions! Cheers!