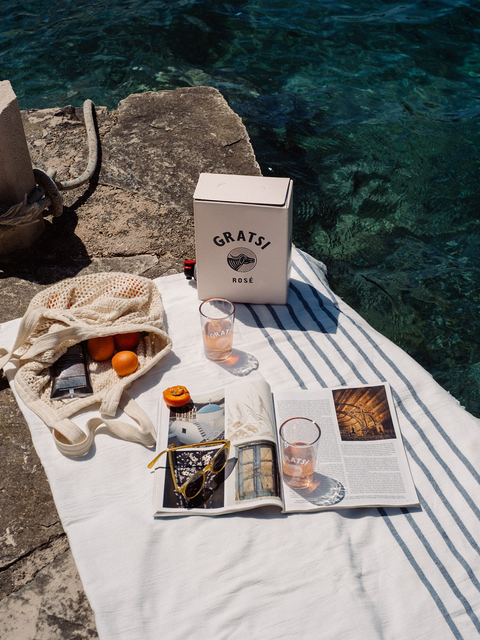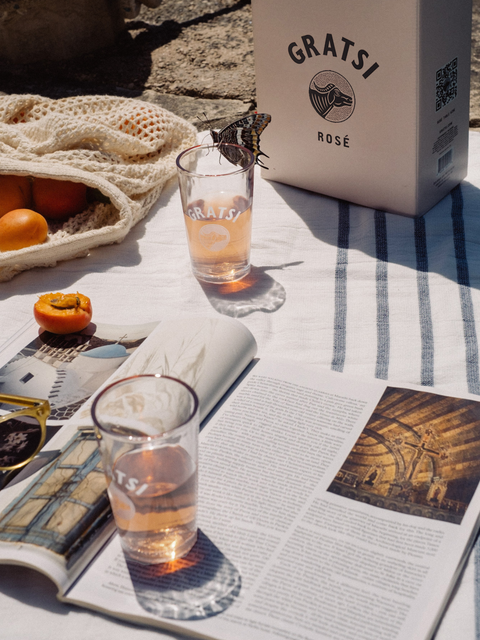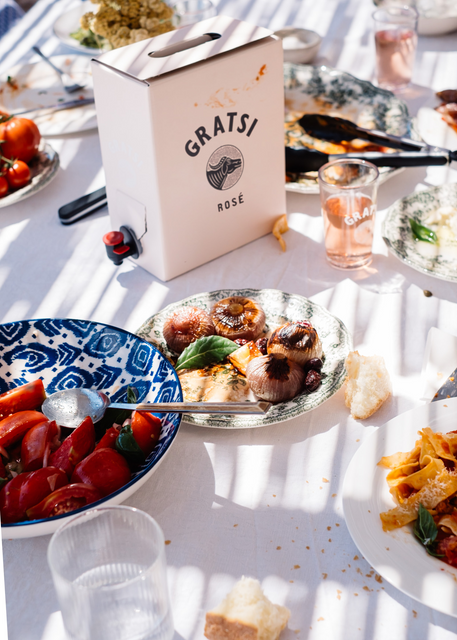 How much wine do you want?
*Pause, skip or cancel for free anytime
Euro-reminiscent rosé wine
Strawberry

Pear

Honeysuckle
Easy drinking red wine blend
Balanced and bright white wine
Zero Sugar
All Natural Ingredients
1 Box (3L) = 4 Bottles
30 Days Fresh
85% Less Waste
Our Story
Love for the Mediterranean inspired Gratsi — slow mornings, a town stroll, fresh food and a carafe of local wine. Back home we lost our way, fast food, fast life. By hand selecting American vineyards, avoiding the 76 FDA approved additives, added sugars, and inefficient packaging, Gratsi reminds us to "Live Slow & Live More."
Nutrition
Zero Sugar
Serving Size

5 fl oz

ABV

12.71%

Calories

108

Carbs

3.15g

Sugar

0g
Ingredients
Washington grapes, yeasts, minimal sulfites (for package stability)
Serving Temp
We recommend enjoying at 50–55° F
Varietals
Merlot
Cabernet Sauvignon
Syrah
Zin
Petit Verdot
Cab Franc
Petit Syrah
Why the box?
Why are the wines blends?
Where are Gratsi wines made?
Leslie's Peach Panzanella Salad