Recipes
Simple Italian Salad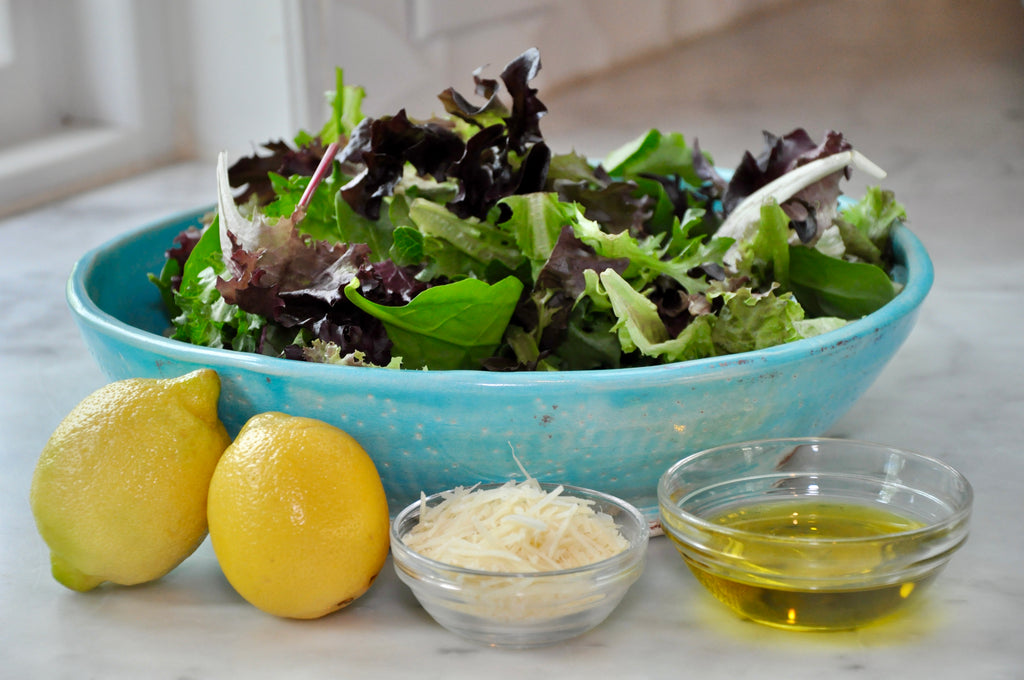 Posted on
June 17, 2021
Aaron Moore
This is a staple in our house. It's our go-to salad that is quick to make and is always a crowd pleaser. People always ask how we make it and are surprised at the simple process and minimal ingredients. This is a classic Italian-style salad that can be served on it's own or as an accompaniment to any dish. You can use mixed lettuce as shown here, but kale and any other salad greens that you'd typically serve wiil work very well. The volume of ingredients will be listed below as a guide, but this will surely change to suit your preference. Some like it more oily, others more acidic (lemony), some like more cheese... you get the idea. You can also add other veggies or proteins if you'd like. Be you!
INGREDIENTS
1 fresh lemon, squeezed (more for bigger salads or if lemons are less juicy)
6 cups mixed greens
1 cup grated parmesan
3 tables spoons olive oil
1/2 teaspoon salt
INSTRUCTIONS
Put your washed lettuce into a large mixing bowl. Add oil slowly, mixing in little by little to ensure that you don't over do it on the oil. Begin mixing with your hands (preferably) or a wooden spatula. Using your hands gives you feedback that lets you know whether you have too little oil. Follow with 1/2 lemon, squeezed directly into the bowl over the salad greens.  Next, add the cheese and salt and mix until everything comes together. That's it, your done! Plate and serve.
Salute!