Recipes
Pistou Sauce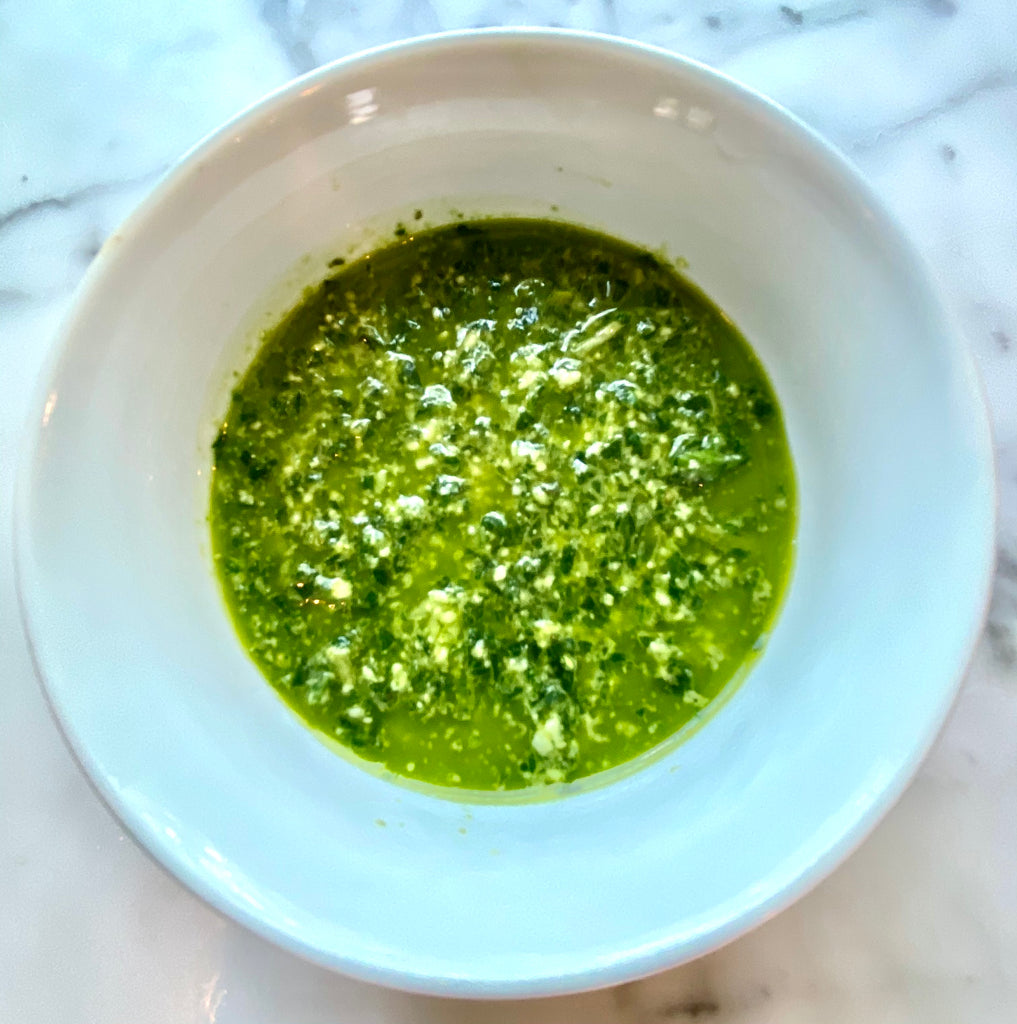 Posted on
June 17, 2021
Aaron Moore
Pistou is akin to pesto. Pesto originated in Genoa, which is located in the northern region of Italy. Pistou is basically the same sauce without the addition of nuts. Pistou originated in France but is used throughout Europe and in the U.S. We love pesto too and to make pesto, simply add 1/2 cup of pine nuts, cashews, or pecans to this recipe and voila! You have pesto. I like pistou for so many dishes since it can be put on just about anything savory to give the dish a kick of herbaceous umami. It goes particularly well with Steak Florentine, used as a drizzle over the top when serving. Spread it over ciabatta for a quick and savory snack, add it to fresh pasta with a little hot past water to make a creamy pesto-like simple pasta. Get creative! It's also packed with good fats, vitamins, minerals, and antioxidants. 
INGREDIENTS
3 garlic cloves
3 cups fresh basil leaves
a good pinch of sea salt to taste (about 3/4 teaspoon)
6 tables spoons of extra virgin olive oil
3/4 cup of freshly grated parmesan cheese 
INSTRUCTIONS
Really simple process. Place all the ingredients in a food processor and process until smooth, to your desired texture. I like mine to be well processed, but I know others who prefer more of a rough texture. Taste for salt as you go. Start with a pinch and go up from there. The same goes for the oil. I prefer a pistou to be more of an oily drizzle compared to a paste and this recipe is meant for that result. 
Dish shown is Steak Florentine with a pistou drizzle, served with Penne Arrabbiata